---
Every Hester van Eeghen design is infused with three essential elements Shape, Colour and Surprise.
Each designs artistically blends these elements to create functional designs that soar beyond their basic purpose. Can a handbag stir the soul, lift up the spirit, and inspire confidence? Absolutely! Just as surely as a great painting or musical composition can do the same.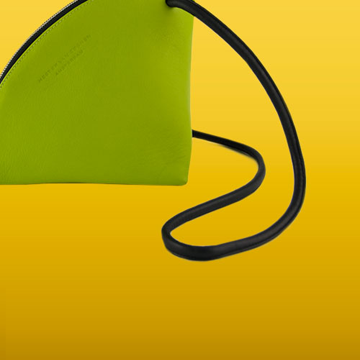 Shape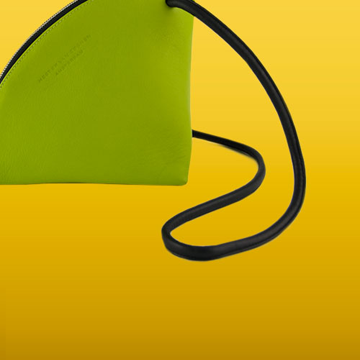 Unique and intriguing shapes, full of expression, are a true hallmark of Hester van Eeghen's designs. The Hester van Eeghen Leather designs tweak proportions, teases angles, and explode the boundaries of normal. We like creating a bit of confusion, playing with the unexpected. Intriguing twists and unusual details produce individual character in each bag or accessory, making them objects of desire that are timeless.
Color
Colour is often the first design element to arrive and the first to evoke a response. It quickly sets a tone that can range from formal to playful. It can subtly coordinate its parts or be as obvious as a spotlight. It can be quiet like nature or as loud as any metropolis. Colour is an energy source. Above all else, colour projects your personality, and HVE has a glorious palette from which to choose. Go ahead … make a statement.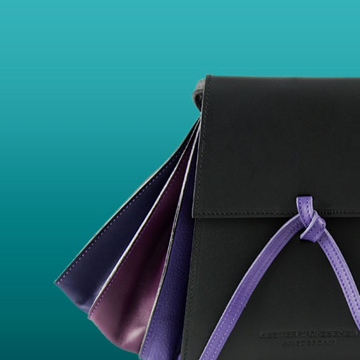 Surprise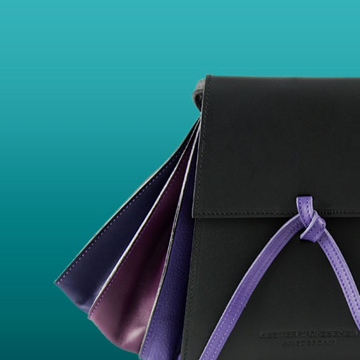 Hester van Eeghen uses Surprise to revitalise the child in us, to turn the humdrum into the humdinger. We like to create reactions, from little smiles on people's faces to big question marks. It may be a hidden compartment, a trick clasp, a simple black leather bag with a kaleidoscopic lining, or maybe a one-of-a-kind detail that inspires wonder. You'll always get more than you expected from an HVE design.